Welcome to Fundación Vivir
WE ARE PASSIONATE ABOUT CREATING POSITIVE CHANGE
We are a nonprofit organization whose objective is to contribute to the happiness of the individual, the family and the communities to which we belong; Our foundation was born on June 15, 2007 in the city of Caracas – Venezuela; in that year we were able to develop some activities in disadvantaged communities, but for various reasons we went into temporary recess until now, this year 2020, full of difficulties, has motivated us to resume the project with more strength.
Thanks to educational tools and the development of emotional intelligence, we are able to strengthen the capacity for social interaction that we have as individuals, in order to benefit the family, our environment and the community.
Studies with background suggest that applied emotional intelligence has the power to strengthen the individual's connection to their community, family and environment. It also has the power to reduce negative attitudes, people are more able to manage their emotions and impulses, this improves their skills and abilities to empathize with others, the ability to deal with situations and solve problems is improved. Applying social-emotional education, great benefits can be obtained for families and communities.
We want to make a contribution to bring change.
IN THE TRAJECTORY OF PEOPLE'S LIVES AND THEIR COMMUNITIES
We are a proudly creative foundation made up of a great team of passionate volunteers; Together with the communities and their members, we work organizing educational, donation or environmental improvement activities that create a high impact.
We are committed to being an efficient organization that helps individuals and communities to achieve solutions. We all have something to give, whether it's to our community or our family. We believe that small acts of generosity transform the world for the better. This belief in giving hope a chance is what motivates us to keep working.
We seek social change and the creation of a different, highly positive future; educating the individual to be the protagonist in making decisions that affect his future, his family and his community, motivating and integrating the members of the community themselves into the activities we develop. Building stronger, more self-reliant individuals and communities.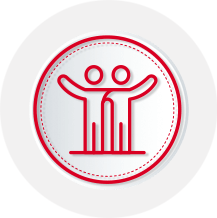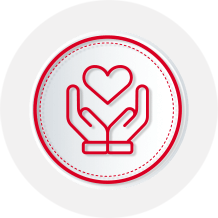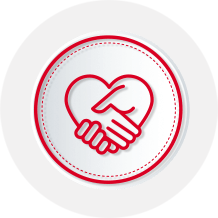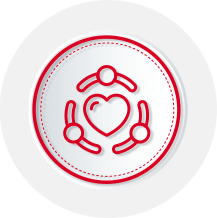 Together with Our Volunteers
WE WORK TO BUILD A BETTER, MORE HUMANE AND HAPPIER SOCIETY
We are a proudly creative foundation made up of passionate volunteers.
Hand in hand with our partners and volunteers, FUNDACION VIVIR supports communities to better manage their resources, we promote activities for the solution of local problems, ranging from environmental, community or family problems, to direct assistance to individuals who require it.
Participating as a volunteer is a very rewarding experience. Join our cause and make a difference with us.
Your Donations Support Us
TO SUSTAIN, STRENGTHEN AND GROW
OUR WORK AT FUNDACION VIVIR
"Kindness is love in action."
Together we can leave an imprint, educate, sow hope,
make a dream possible, provide an opportunity, help a family need,
improve a life, change a community.

Kindness is love in action
Connect with Fundación Vivir
OUR PRINCIPLE IS SOLIDARITY
Through our activities, we want to contribute to bring change in the trajectory of people's lives and their communities.